Victorian Railways 2nd series T class Diesel Electric Locomotive No.'s T347-T356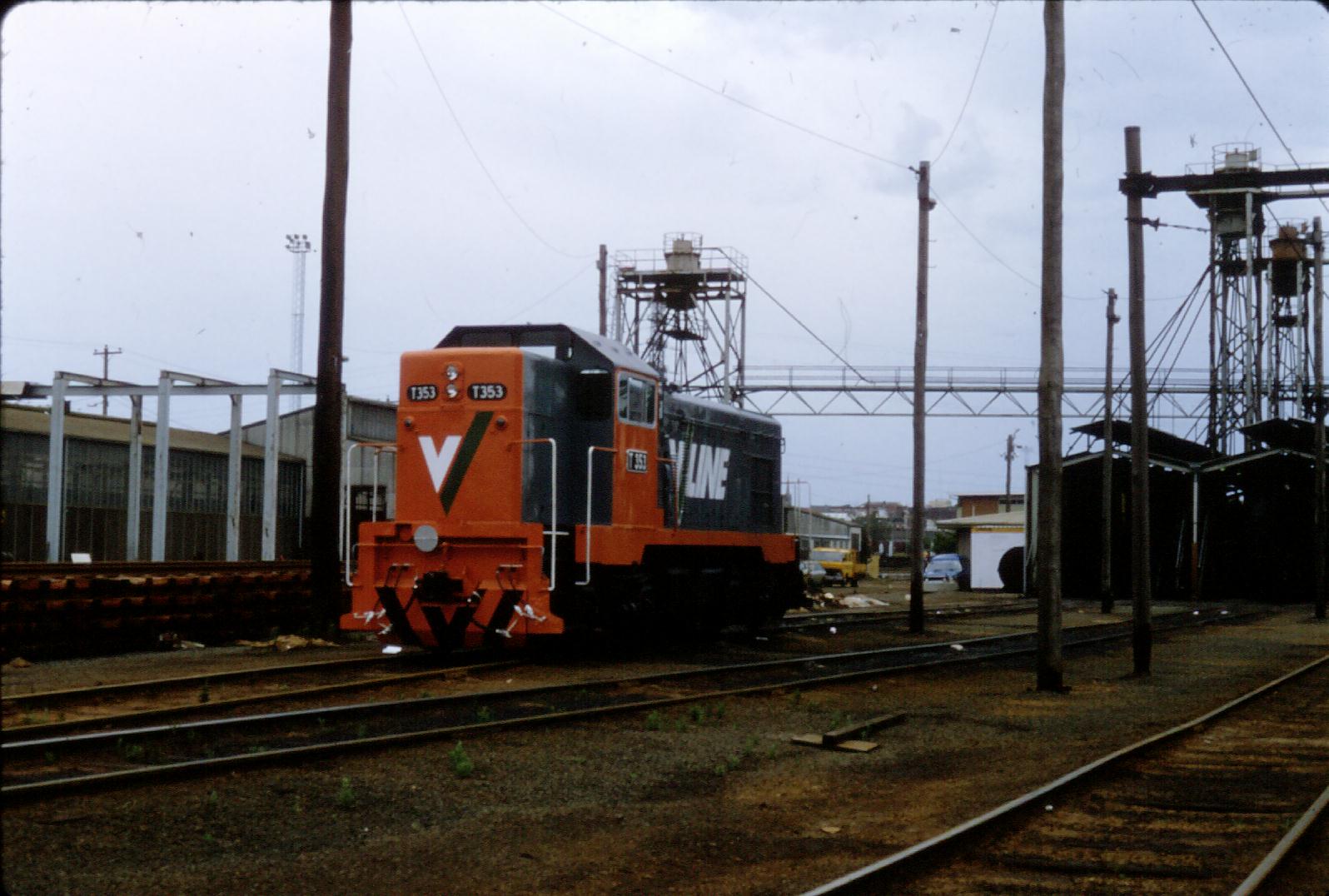 T353 an 2nd series T stands at Dynon freshly out-shopped in V/Line livery. Photo courtesy Chris Stratton.
Original owner: Victorian Railways (govt. owned)
Current owner: Freight Australia, Great Northern Railway, WCR
Entered service: 1964
Builder: Clyde engineering
Gauge: Broad (5'3"), Standard (4' 8 ½")
Wheel arrangement: Bo-Bo
Engine: EMD 645E1
Model: G-18B
Power output: 700kW
Weight: 69t
Length: 12.4m
Max. Speed: 100kmp/h
No. Series: T347 - T 356
In service (Dec 2002)*: Freight Australia: 13 - T 371, T374, T379, T382, T388, T390, T392, T396, T399, T400, T402, T408, T409
West Coast Railway: 3 – T363, T369, T385
Great Northern Railway: 6 -T317, T345, T373, T376, T377, T381
TOTAL: 22 units currently in service with their respective owners
* In service, covers all of the class, including all series of the units.